Marketing cannabis products can be a challenging endeavor due to the unique legal and regulatory landscape surrounding the industry. To successfully promote your cannabis business and products, it is crucial to navigate these complexities while implementing effective marketing strategies. In this blog post, we will discuss five common mistakes to avoid when marketing cannabis, helping you build a strong brand, reach your target audience, and stay compliant with regulations.
Lack of Compliance with Legal and Regulatory Requirements
One of the most critical aspects of marketing cannabis is ensuring compliance with legal and regulatory requirements. Cannabis advertising and marketing are subject to strict regulations that vary by jurisdiction. Avoid the mistake of overlooking or misunderstanding these rules. Familiarize yourself with the specific regulations governing cannabis marketing in your region and ensure all marketing materials, including packaging, labeling, and advertising, comply with these guidelines. Partnering with specialized cannabis marketing agencies can provide valuable expertise in navigating these regulations and ensuring compliance. Failure to do so can result in penalties, reputational damage, or even legal consequences.
Failing to Define and Target the Right Audience
Another common mistake in cannabis marketing is failing to define and target the right audience. It's essential to understand your ideal customer demographics, preferences, and interests. Conduct market research to identify your target audience's characteristics, behavior patterns, and consumption habits. By tailoring your marketing efforts to reach the right audience, you can optimize your campaigns, increase engagement, and drive conversions. Avoid wasting resources on broad or ineffective marketing approaches by honing in on your target market.
Ineffective Branding and Differentiation
Creating a strong and differentiated brand is crucial in the competitive cannabis market. Many businesses make the mistake of not investing enough effort in branding or failing to differentiate themselves from competitors. Elevate your brand by developing a unique brand identity that resonates with your target audience and effectively communicates your brand values and product offerings. A memorable logo, consistent visual identity, and compelling messaging will help your cannabis business stand out, establish a lasting impression in the minds of consumers, and elevate your online presence.
Neglecting Online Presence and Digital Marketing
With the increasing reliance on digital platforms, neglecting your online presence and digital marketing is a significant mistake in cannabis marketing. Establish a strong online presence through a well-designed website and active participation in relevant social media channels. Partnering with specialized cannabis marketing agencies can help you create an effective online strategy tailored to the industry. Implement a robust digital marketing strategy that includes search engine optimization (SEO), content marketing, social media advertising, and email marketing. By leveraging these digital channels, you can maximize brand visibility, engage with your audience, and foster direct communication with potential customers. Engaging with your audience online not only increases brand visibility but also allows for direct communication and engagement with potential customers, fostering brand loyalty and driving conversions.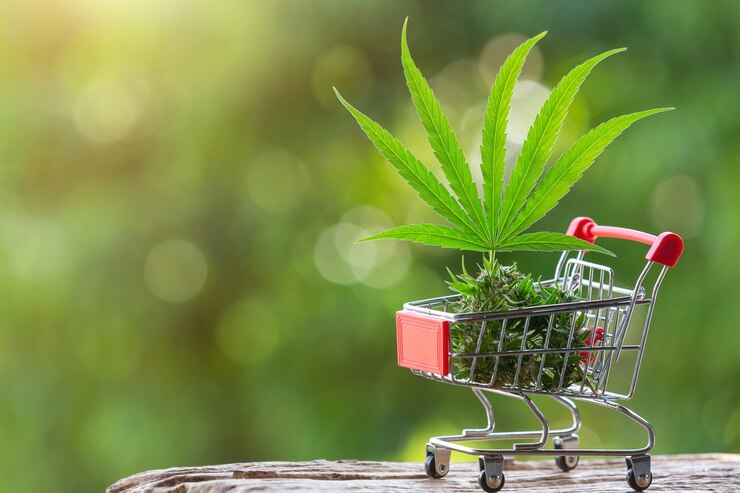 Lack of Education and Information
Cannabis marketing should go beyond promotion and focus on educating and informing consumers. Many businesses make the mistake of solely emphasizing the product features without providing educational resources. Take the opportunity to educate your target audience about cannabis, its benefits, responsible usage, and relevant regulations. Develop informative content such as blog posts, videos, and guides that address common questions and misconceptions. By positioning yourself as a trusted source of information, you can build credibility and trust, which are essential for long-term success in the cannabis market.
Conclusion
When marketing cannabis, avoiding common mistakes is crucial to achieve success in this rapidly evolving industry. By staying compliant with legal and regulatory requirements, defining and targeting the right audience, investing in effective branding, leveraging digital marketing strategies, and providing education and information, you can navigate the unique challenges and build a reputable cannabis brand. Remember to continuously adapt and refine your marketing approach to stay ahead of the competition and meet the evolving needs of the market. With careful planning and strategic execution, you can position your cannabis business for growth and long-term success.